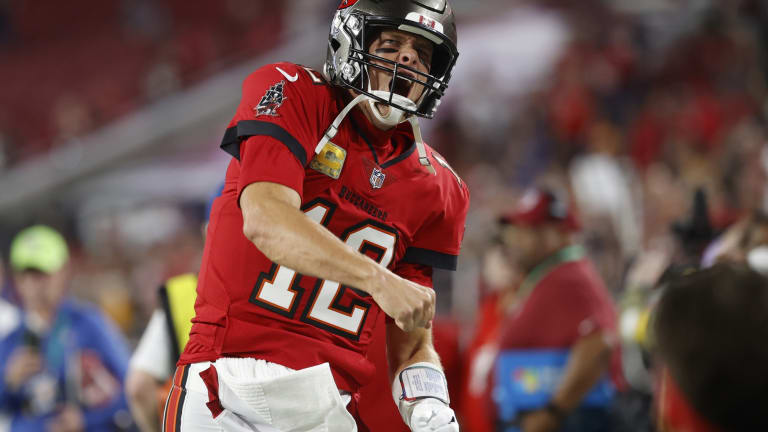 Tom Brady Runs Football, Punches Father Time in Front of Live MNF Audience
Tampa Bay Buccaneers cyborg Tom Brady makes a nice little run during Monday Night Football.
Tom Brady enjoyed a nice midlife crisis in the first half of Monday Night Football's clash between the Buccaneers and New York Giants.
Brady, who really should be knee-deep in tee times at his age, decided that he would try out this running the football guff he's heard so much about. And he succeeded with great aplomb.
After which he celebrated with the gusto of a Rob Gronkowski happening upon margarita night at the local Applebee's.
The play took place early in the second quarter of Monday's game between a Bucs team looking for their seventh win and a Giants team, really, just looking for a little attention.
This moment led to an eventual field goal to put Tampa Bay up a touchdown. And at 44 years old, Brady is finding new and exciting ways to diminish any success you other people north of 40 have experienced lately.
While time marches on for the rest of us, it's pretty much halted in the Brady household.