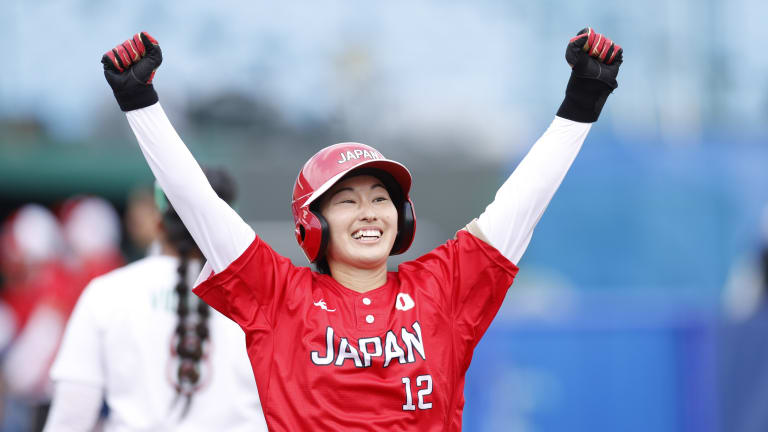 This Most Depressing Olympics Deserves Your Enthusiasm
The Tokyo Summer Olympics will be an event like no other. But these athletes still deserve your cheers, even if they can't hear them.
The Tokyo Olympics have finally arrived, and the world is already exhausted.
The flame hasn't yet been lit and we already feel like we are on the final hurdle. Even before the first competition is run, the stadiums look like the events have long since passed.
So, that Sochi Olympics doesn't look so bad now, does it?
The 2014 Winter Games were slammed for everything from censorship and human rights issues to the ensuing feral dogs and the pink eye of one Bob Costas.
It was a fiasco, one that still went on and happened. Medals were earned and given out. Athletes partied. Fans across the world rejoiced.
Fast forward to 2021 and medals will again be earned, but they will be delivered on plates with athletes asked to adorn themselves. The Olympics, sadly, will be far from the Olympics.
The athletes are still showing up and competing. They are risking their health and, without the ability to enjoy the sights and sounds of Tokyo, their sanity for however long they are there.
There has already been heartbreak in Tokyo, and not the kind that comes when you lose the race in the final meter but rather when you discover that you aren't going to even enter the blocks.
One example after another tip a Summer Games that is characterized more by loss than success. Guinea decided this week to pull its contingent out of the Olympics, citing a "resurgence of COVID-19 variants."
The number of athletes and staff that have tested positive prior to the Opening Ceremony is growing. While remote in its possibility, there is still a chance that the games itself get suspended amid a local surge in infection rates.
It's normally at this point in the proceedings that we get one positive human-interest story after another. In the shadow of the pandemic, however, there is little more than tales of anguish. Like that of Spanish swimmer Ona Carbonell who is distraught in coming to Tokyo, a decision that means she must leave her breastfeeding son at home.
Pundits on the ground normally give the host city a boost in future tourism money with on-location spots that show the treasures found near Olympic sites.
This time around, not so much. Reporters will largely be relegated to the hotel and venues—stadiums and arenas that will be largely devoid of locals and completely absent tourists.
Even the athletes, normally sending one Insta post after another showing off the party from the village, will be all business. Olympians will be in Tokyo to compete and then immediately get the boot when the final whistle blows. Lingering to enjoy the spoils of success will not be allowed.
If you've already tuned into pre-Opening Ceremony action, you've tasted the games sans fans. Softball has been an enjoyable competition so far, but it has also illustrated just how massive the chasm of wonder when you take a key component out of the Olympics.
Every four years we get competition of the highest order. But we also get local culture, a chorus of fan excitement, and, most of all, a general celebratory tone that is completely missing in 2021.
There is no getting around any of that.
This is a real crap situation. You know it. I know it. The athletes certainly know it. But the show will go on despite that not being the best idea.
Well, I'm deciding to enjoy as much of it as I can. I mean, hey, there's four new sports to pique your interest: karate, surfing, skateboarding, and sport climbing. There's even a couple of returning classics in the form of the aforementioned softball and baseball.
You'll also get to see mixed-gender relays, BMX freestyle and 3x3 basketball. Simone Biles will prove again that gravity is more of a suggestion. Nyjah Huston will have you busting out the old Tony Hawk video games.
Katie Ledecky will dive into the pool and remind you what it feels like to see dominance take place in real time. Stepping on the track for a remarkable fifth time in the Olympics, Allyson Felix is putting the final touches on an astounding legacy.
The Tokyo Olympics are apropos of the world in which we find ourselves. We get our wins when we can find them, savor our solace when its afforded.
I know this is a lot like standing outside of a burning building with marshmallows, chocolate and graham crackers. The alternative is to furrow the brow and scoff at a games that shouldn't take place, renounce the spectacle as lacking.
Alas, I'm tired. I'm too tired to continue with the cynicism and negativity. While we still have to deal with the effects of a covid world, we don't have to relish in the misery.
Olympians who trained their entire lives to compete in front of thousands will give their best in front of relative silence. And what is missing will most definitely be deafening.
The Olympics are a flawed enterprise to be sure. But I've always enjoyed their return every few years.
Well, they're back. And I'm going to root for every athlete that sacrificed to get to this stage. They are competing with honor. So we should honor them.