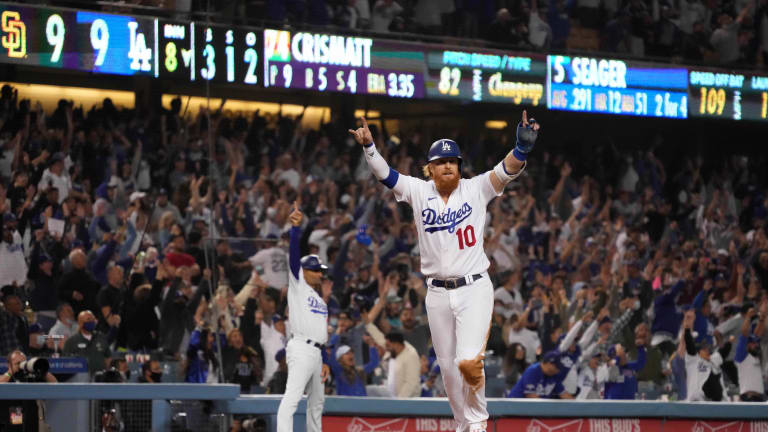 This Dodgers Hype Video Has Us Running Through a Brick Wall
Los Angeles editor Ashley Anne Lopez delivers the perfect appetizer to tonight's festivities.
All throughout Los Angeles stomachs are turning. And it's not the "I just ate way too many of those little yellow chilis" kind of feeling. No, the uneasiness means Wednesday night is do-or-die time for the Dodgers.
We will all get ready in our own way. Some of us will wear blue all day. Some will bump Randy Newman every chance we get. Some will even eat an inordinate amount of those yellow chilis.
And some will turn to social media, where you are bound to discover some gems.
Below is a Dodger hype video produced by Ashley Anne Lopez and posted to Dodgers Nation. It will get you right in the meaty part of the feels.
The Dodgers, winners of 106 games, take on the St. Louis Cardinals, winners of 19 of their final 22 games.
With Max Muncy sidelined and the seemingly invincible Adam Wainwright throwing for the red birds, it's obvious why many throughout the southland are having panic attacks.
But the best thing to do when stress gets you down is to turn that energy into positivity. This is the perfect video for that.