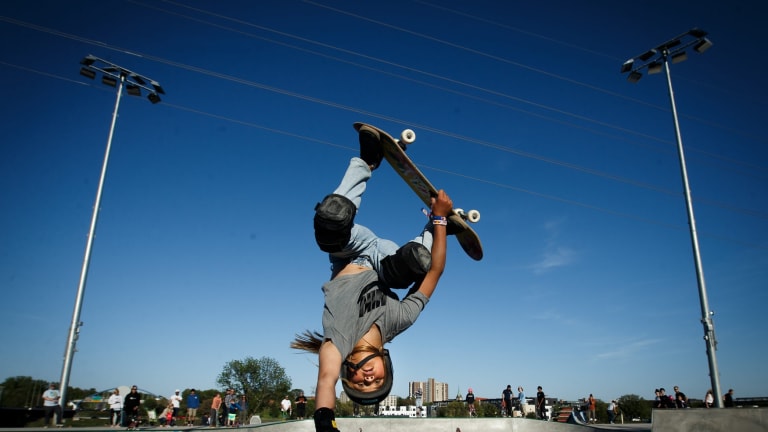 There's Plenty to Be Excited About at These Tokyo Olympics
The Summer Olympics in Tokyo is getting a much needed boost of new sports and fresh faces.
Hear me out. This might be the most exciting Summer Olympics in recent memory.
Granted, fans will be kept far from the stadium. This will be a Summer Games characterized largely by empty arenas and millions watching from the comfort and safety of their homes.
The ongoing Covid pandemic has robbed the world of yet another example of normalcy. But the games, for better or worse, will march on. And what has been planned well in advance of July is a set of new sports and disciplines that will infuse this iteration of sport spectacle with novelty and rejuvenation.
Four new sports make their triumphant debuts in Tokyo: karate, surfing, skateboarding, and sport climbing. Two sports, baseball and softball, return to global competition.
Then there are those events that add depth to already engaging programs. There is now 3x3 basketball on the men's and women's side, BMX freestyle and, something I am particularly geeked to watch, mixed-gender relays in swimming as well as track and field.
Speed Climbing
Run 100 yards or climb 50 feet. Humanity has proved you can accomplish both. While my own personal physical feats are measured in the distance from the couch to fridge, these super humans can leap like lemurs from one hold to the next with astounding pace.
Speed climbing is already my favorite Olympic sport, and it comes as one of three legs in the sport climbing event.
Competitors will compete through three disciplines, bouldering, lead and speed. The first two programs take guile and patience to figure out the wall's problem.
Speed, however, is two athletes racing to the top. And it's a real scene, man.
It's safe to say that this will be the sport you text your respective friend chain about over the coming days.
Skateboarding
The Olympics are getting just a bit more gnarly with two disciplines, park and street. Park is a gussied-up version of the pool scenes in the movie Lords of Dogtown while street is the real-life answer to the grind sessions you did in Tony Hawk Pro Skater.
Both programs give skaters 45-second runs to do their thing. At that point, judges will get all judgey on a scale of 0-100 for park and 0-10 for street.
You aren't tuning in because of the structure. It will be because four-time street world champion Nyjah Huston is there. It will be to see 13-year-old Sky Brown compete.
It will be for people like Lizzie Armanto and the beauty put into a sport that can be dissected with numbers and scores but is at its heart merely creativity on a board.
Karate
Karate gets its moment at the Tokyo games with Kata and Kumite. Kata was featured in the movie "The Karate Kid III." Thankfully, the art will get far more nuance in this presentation and be devoid of the most annoying version of Daniel Larusso.
You will witness athletes like Sakura Kokumai, who brings power, precision and rhythm to the discipline.
Kumite will be the sparring program you might be most used to and will see fighters move through one of three weight classes and compete in three rounds on their way to gold.
Surfing
Surfing is an event that demands your attention to be sure. However, there is a good chance the inaugural taste of point break is an underwhelming display of world-class athletes sliding on ripples.
As the New York Times reports, current conditions are less than ideal: "As predicted, and feared, the waves were small, breaking near shore in waist-high water," John Branch writes.
However, the reporter offers hope as well. "The forecast is for bigger swells, perhaps nudged by a tropical storm forming south of Japan, early next week," Branch wrote.
That said, some of the best most creative surfers in the world will be at Tsurigasaki Beach in Ichinomiya, Carissa Moore, Kolohe Andino, Stephanie Gilmore, and Gabriel Medina to name a few.
These Olympic Games will be remarkable in their ambiance but also in their inclusion of sports that have already captivated all corners of the world. That they have finally made their way to the Olympics is a reason to celebrate and tune in.