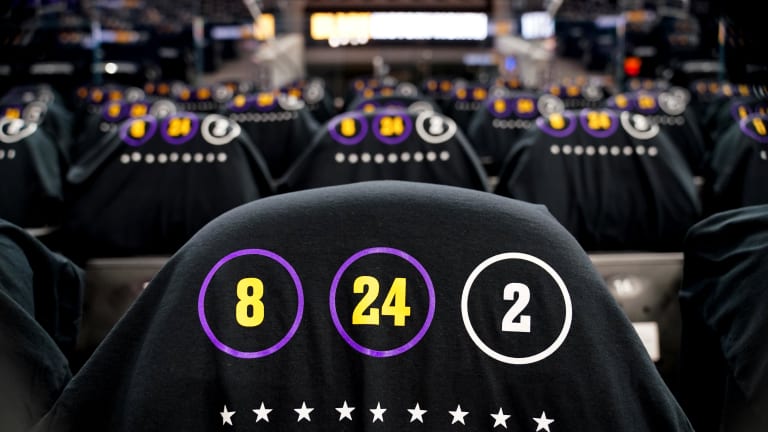 Kobe Bryant is Gone But Never Forgotten Two Years After His Tragic Death
The world remembers the beloved Kobe Bryant on the second anniversary of his tragic passing.
It's been exactly two years to the day since Kobe Bryant, Gianna Bryant, and seven other souls left this earth in a tragic helicopter crash. Bryant's loss was a gut punch to fans around the globe, and knowing that Gianna was also there just added despair and grief to that feeling. 
Other celebrities and peers of Kobe Bryant are remembering Bryant on the second anniversary of his tragic passing.
Then and Now
Pau Gasol and Kobe Bryant were best friends. Bryant once said that he didn't really have any friends, but that wasn't true. Gasol and Bryant were two teammates who bonded quickly, and Gasol always showed that they were friends outside of basketball. Gasol still has a special connection to Vanessa Bryant and the family, and that makes him a wonderful friend. Like many, Gasol was speechless on that awful day.
It's been two years, and Kobe's legacy is still relevant as if he's still here. One sports icon to another, Tom Brady referenced Bryant when asked about his future.
Lamar Odom, former Laker teammate, Laker champion, and former sixth man of the year also shared his thoughts. Odom was a big part of the Lakers from 2004 to 2011.
Vince Carter is one of the only players that could rival Bryant in skill and legacy. Carter had to guard Bryant a lot throughout his career and they had tremendous respect for each other.
Emotional Day Remembered
I grew up idolizing Kobe Bryant. I copied his footwork, his jumper, his everything. I even still shoot a basketball with my right foot in front of my left, off-center, and follow-through. My childhood room had Kobe posters and my beagle's name? Kobe. I lived in Nashville for almost 15 years. Every year, my best friend and I went to FedEx Forum in Memphis to see the Lakers. This is a photo of Kobe Bryant playing at FedEx Forum for the last time.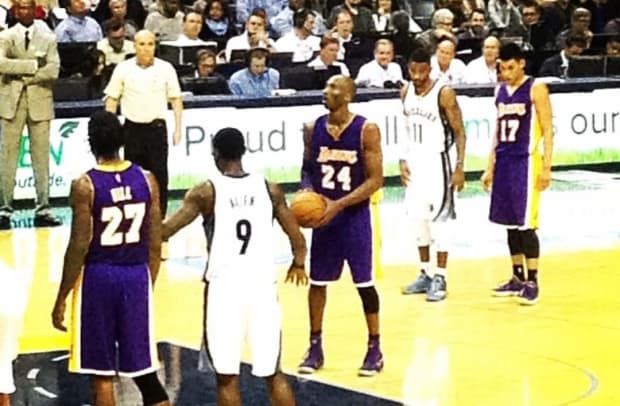 I paid tribute that day to my childhood hero through social media. The day that Bryant passed, I used it to convey the emotions I was dealing with.
That day was already a little difficult. Five minutes after dropping off my wife who went out of town for a business trip, I was made aware of the news on my drive home. I remember pulling off the road in a state of shock. My daughter, all of four years old at the time, asked why I had stopped and made me promise we were still stopping for a special meal. Of course, I honored my promise. It's always difficult for kids when their mom goes out of town, and she did not understand her father's sadness. I cried a lot at home that day. It was even difficult to say my dog's name.
After my daughter was asleep, I dealt with my sadness as a lot of people probably did. I intended to watch something comforting, but I decided to watch Laker championship documentaries from their back-to-back championships. I eventually found my way to some peace, but it was difficult. 
The grief of a celebrity or athlete can be a strange thing to grapple with. I never actually knew Kobe Bryant or Gigi. This doesn't mean we need to write it off. We should give our emotions their due regard. For me, it means always remembering to tell our friends and loved ones that we care for them and that they are important to us. We miss you Mamba.