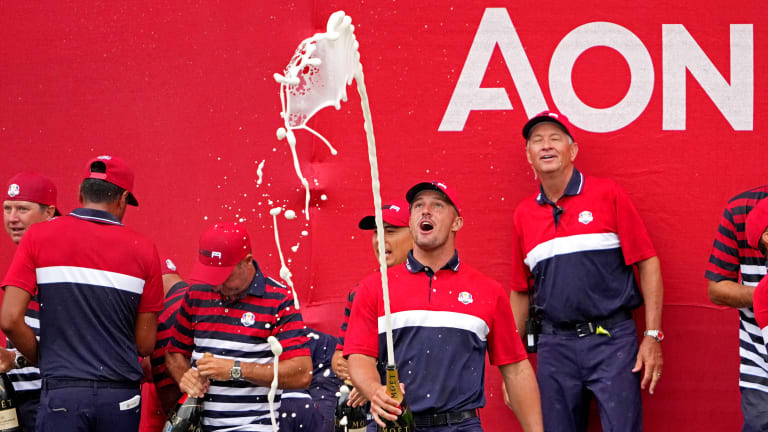 Bryson DeChambeau and Brooks Koepka Will Finally Meet in 'The Match' and We're Kinda Excited
Bryson DeChambeau and Brooks Koepka are reportedly meeting in a 12-hole match the day after Thanksgiving and, yes, that's a smile on your face.
There has been one burning question over the past year as you pounded your breakfast burrito in the golf cart. Well, besides why are you pounding an entire burrito before doing minimal exercise.
Are you Team Brooks or Team Bryson?
The Heel and the Babyface will duke it out in a head-to-head match the day after Thanksgiving, which means you have your entertainment as you question your holiday food decisions.
Bryson DeChambeau and Brooks Koepka will meet at the Wynn Golf Club in Las Vegas on Nov. 26 for a 12-hole (too much turkey for 18?) deathmatch.
OK, it will be just a regular golf match, but it certainly feels like the start of the 1987 movie "The Running Man."
Turner Sports are the lucky ducks that get this gem, which means it will show on TNT, TBS, TruTV and HLN at 4 p.m. ET, according to ESPN.
The event is being billed as the fifth iteration of the famed "The Match" that started with a friendly dustup between Tiger Woods and Phil Mickelson in 2018.
But if this measures up to the famed rivalry that has been playing out with eye rolls and passive-aggressive teasing from fans and athletes, then this will be the first of its kind.
Regardless, we are now more excited for this than anything that will be hitting the table this Thanksgiving.