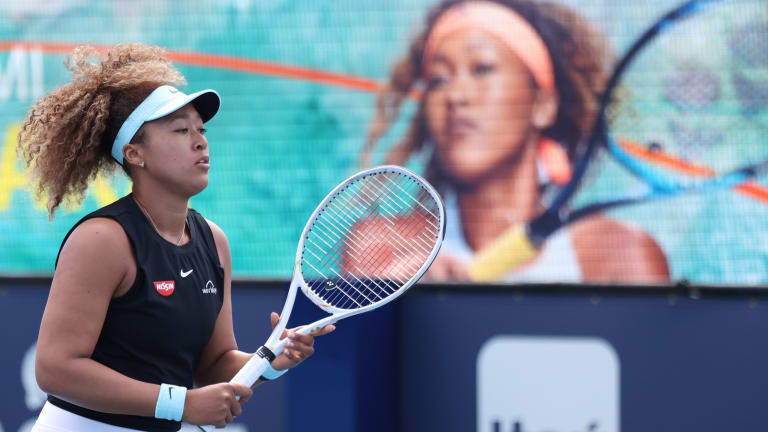 9 Must-See Athletes at the Tokyo Summer Olympics
From Naomi Osaka to Simone Biles, the Summer Games will be a sensational show.
Even though fans had to wait an entire year, it's almost time for the Tokyo 2020 Olympics to take place.
The biggest event of the year will be entertaining thanks to the best athletes in the world coming together to compete for glory.
But many fans will also be glued to their TV to see some of the most beautiful women in the world take on the biggest challenge of their careers.
---
READ MORE: Meet the Platinum Recording Artist Olympian Who is a Real-Life Superhero
---
Danusia Francis - Jamaica (Gymnastics)
Danusia Francis has something to prove this year since she missed out on London in 2012 and on Rio in 2016. Francis finally qualified and will be the second Jamaican gymnast at the Olympics. Don't take your eye off this beautiful warrior in Tokyo 2020.
Alicia Schmidt - Germany (Track & Field)
Alica Schmidt is already considered one of the fastest athletes in the world and she's only 21-years-old. The German runner first showed us her skills at the junior level when she took the silver medal in the 4x400m relay at the 2017 European Athletics Under-20 Championship. This summer we will witness her take on the biggest challenge of her career during the 2020 Tokyo Olympics.
Leticia Bufoni - Brazil (Street Skateboarding)
There may be better skateboarders in the world than Leticia Bufoni, but there are hardly more prolific. Bufoni holds a record of five gold medals in the X Games (tied with Elissa Steamer) and will be looking to get back on top after returning from injury ranked 13th in the world.
Allyson Felix - U.S.A. (Track & Field)
Allyson Felix will be participating in her fifth Olympics this summer after facing four years of ups and downs since Rio. The 35-year-old will be adamant about adding more Olympic medals to her collection of six gold and three silver.
Stephanie Gilmore - Australia (Surfing)
This will be the first time in history that Surfing will be in the Olympics. Stephanie Gilmore, a 7-time world champion, will be looking to beat her compatriot Sally Fitzgibbons and Hawaiian Carissa Moore to earn the gold medal in the sport's Olympic debut.
Georganne Moline - U.S.A. (Track & Field)
Georganne Moline missed the 2016 Rio Olympics with an injury, so she'll be back with a vengeance in Tokyo. After placing fifth in the 2012 London Olympics, it'll be fun to see her improvement throughout the years. Team USA is packed with talented athletes on the 400m hurdles.
Naomi Osaka - Japan (Tennis)
Naomi Osaka has recently been a hot topic in sports as she refused to participate in the French Open and it's still doubtful she will play in the Olympics. However, it's hard to fathom the possibility of her dropping out of the Olympics since she has the opportunity to become the first Japanese woman to win an Olympic medal in tennis. And what better way to do it than in her home country?
Janja Garnbret - Slovenia (Rock Climbing)
Janja Garnbret is one of the favorites to win in Lead climbing at the 2020 Tokyo Olympics. She is the first woman to win overall titles at the World Athletics Championship. The 22-year-old is as skilled as she is determined.
Simone Biles - U.S.A. (Gymnastics)
Simone Biles is only 24-years-old and she's already considered the greatest gymnast of all time. She will look to add more medals to her collection this summer in Tokyo 2020 and we're all extremely excited to see her kick the competition.
Who are you most excited to see perform this summer in Tokyo 2020? 
---
More En Fuego:
Don't Sleep on DeSean Jackson
The Laidback Brilliance of Manny Montana
Rob The Original Is Making A Career Out of Being Exceptional