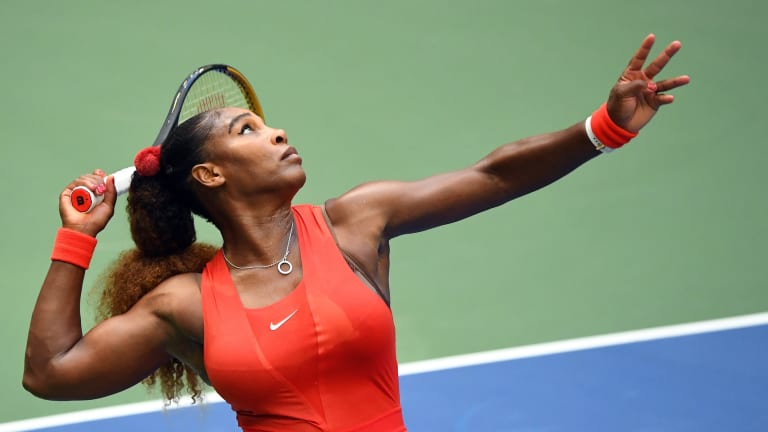 8 Tennis Legends From the Past and Present
From Serena to Maria, the tennis world has been must-see TV for a long time.
Female tennis players have always been regarded as some of the most attractive athletes in the world.
This list only includes 8 of those countless tennis stars who deserve to be praised for their talent and drive. 

Maria Sharapova
No tennis list is complete without the Russian who stole the hearts of many men with her skills and beauty. Even after retirement, Sharapova continues to be one of the most popular athletes of the sport.
Camila Giorgi
The Italian made her first top 100 ranking back in 2012 after reaching the Fourth Round at Wimbledon. She's known for her aggressive play and is considered one of the most beautiful women in tennis.
Anna Kournikova
This Russian tennis player is married to Latin singer Enrique Iglesias. She was one of the sport's most popular stars in the 2000s.
Eugenie Bouchard
This Canadian tennis player was the fifth-ranked player in the world back in 2014. She is the highest-ranked female Canadian tennis player ever. Her career highlight is reaching the finals at Wimbledon in 2014.
Naomi Osaka
Japanese star Naomi managed to beat Serena Williams in the 2018 US Open and again in the 2021 Australian Open. She is by far the sports most dynamic athlete today. 
Elina Svitolina
This tennis player from Ukraine turned pro in 2010 and reached the number three ranking in the world by 2017. She also won the Italian Open, Canadian Open, and the Dubai Tennis Championship.
Serena Williams
There is no need to introduce her but let's do so anyway. Serena Williams is not only an amazing tennis player but is probably one of the top 10 athletes of all time when it comes to their respective sport. 
Sloane Stephens
This American tennis player has won six singles titles, including her first major at the US Open in 2017. She is engaged to pro soccer player Jozy Altidore.
Who do you think is missing from this list?