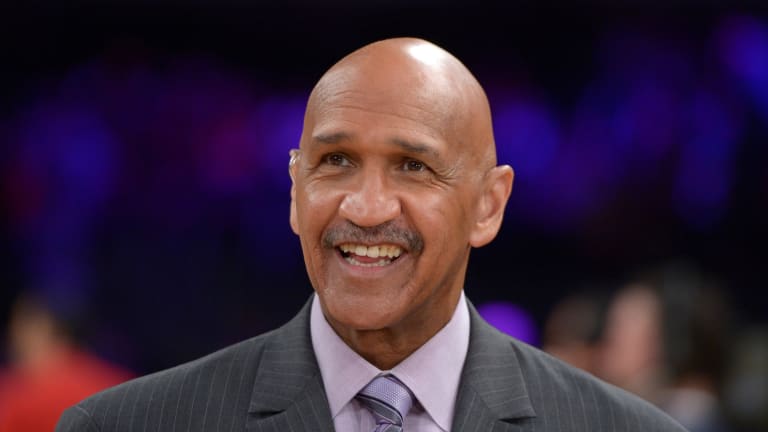 Yes, Stu Lantz Still Has Chick Hearn's Badge Nearly 20 Years Later
It turns out Stu Lantz has an awesome piece of history with him at all times.
The Lakers are in Memphis in preparation for Thursday night's game against the Grizzlies. That means the TV crew is in the area as well. A nice dinner among colleagues featured a reminder of the great bond two legends of the mic shared.
Former Laker and current broadcaster Mychal Thompson tweeted out this delightful image. It's the press pass of one Chick Hearn, the legendary play-by-play announcer who passed away in 2002.
That's nearly 20 years ago, yet his colleague and friend, Stu Lantz, kept this memento.
Hearn worked for 45 years, becoming one of the most iconic voices in the sport. His tenure included a remarkable streak of 3,338 consecutive games called.
His legend lives on in so many of his calls, including terms such as slam-duck, ticky-tack foul, dribble drive, and, of course, putting the opposition into the refrigerator at the end of a blowout win.
Lantz began his broadcast career in 1987 alongside Hearn, building a bond that would quickly become one of the most recognizable tandems in L.A. sports history.
Hearn remains beloved and remembered. He also remains immortalized on a Staples Center badge that his buddy keeps with him at all times.