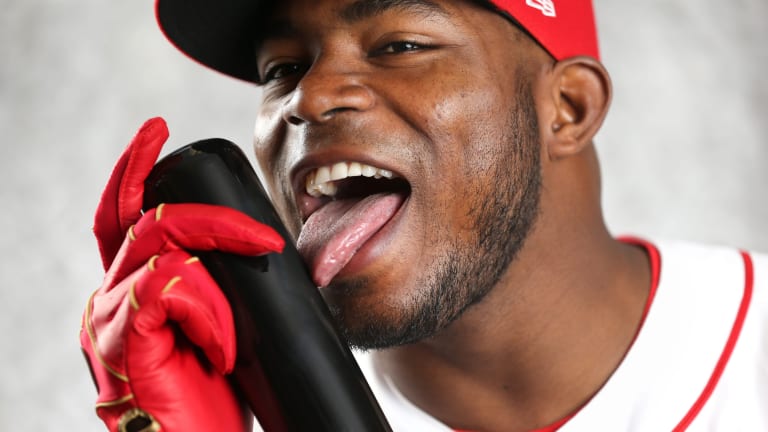 Yasiel Puig Sets the Record Straight
Former Dodgers star Yasiel Puig urges baseball to make some changes in respect to its Latino players.
Over a quarter of all MLB players are Latino. A former star in this league took to social media over the weekend to point out a tremendous chasm between the number of players entering the sport and those who are given the proper support as they enter a new culture.
Yasiel Puig remains a fascinating personality, someone whose electric nature made him a fan favorite but also an easy target for those in the media.
It's the latter the 30-year-old addressed with a social media post over the weekend, urging the sport to pay closer attention to Latino players who are often thrown into the sport without much of a support system.
The above reads in part (h/t Dodgers Nation):
"Latino players go through hardships for not educating ourselves from the beginning when we arrive in the U.S. We do not understand what is expected of us as public figures. Latino players need to not just learn English, but we need to better understand American values and social norms so that we can make better choices for our careers and lives."
Puig's post comes as the league and the player's union squabble over the intricacies of a new labor agreement.
For the former Dodgers outfielder, he'd like to see this as an opportunity for outreach and a paradigm switch wherein Latino players are embraced but also seen, and not just for their talent but also the challenges they face.