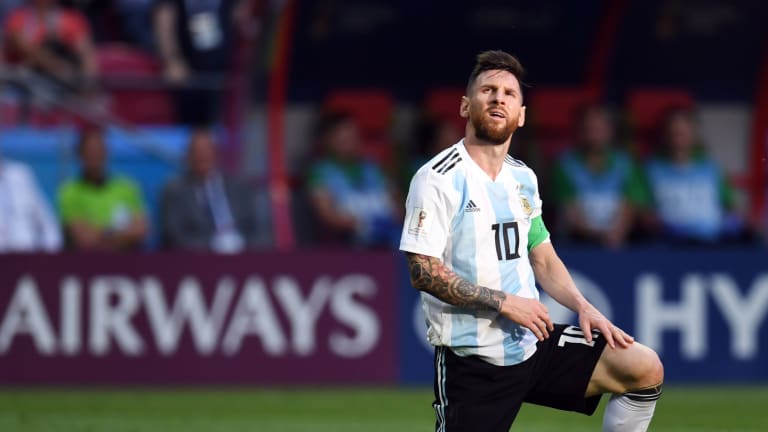 What's Next After Lionel Messi's Barcelona Bombshell?
Lionel Messi will have no shortage of suitors after ending his tenure in Barcelona.
It came in like a wrecking ball. According to the major uproar across social media, Lionel Messi is officially leaving the Camp Nou and will no longer be a part of FC Barcelona's future.
Fresh bread suddenly tastes stale. Water no longer quenches thirst. Even bacon seems to be less palatable amid this news.
FC Barcelona's website explained, "Despite FC Barcelona and Lionel Messi having reached an agreement and the clear intention of both parties to sign a new contract today, this cannot happen because of financial and structural obstacles (Spanish Liga regulations)."
---
Social Reaction
---
The news may have been relatively sudden for all parties, because the extent of the club's thanks after such an illustrious career at Barcelona continued with a couple more paragraphs.
"As a result of this situation, Messi shall not be staying on at FC Barcelona. Both parties deeply regret that the wishes of the player and the club will ultimately not be fulfilled," the statement reads.
"FC Barcelona wholeheartedly expresses its gratitude to the player for his contribution to the aggrandizement of the club and wishes him all the very best for the future in his personal and professional life."
Football journalist Fabrizio Romano explained on Twitter that the two sides were optimistic of extending Messi's tenure but they ran into a major roadblock.
"Barcelona were planning for official announcement before Gamper - all agreed since days, then today they had 'new problems' in the process to extend the contract," Romano tweeted.
As for what's next, you can expect a maelstrom of rumors. Prior to Thursday's news, SI.com's Freddie Pye explained that there were two clubs keen on watching the Messi-Barca drama play out.
Pye cites an early July Mundo Deportivo report signaling both Manchester City and Paris Saint-Germain monitoring Messi's status closely.
It goes without saying that in light of this news, the world is now keeping two wide eyes on Messi and his intentions. You can pretty much consider every major club with deep pockets as contenders to have the Argentine maestro pen the final chapters of his career on their pitch.