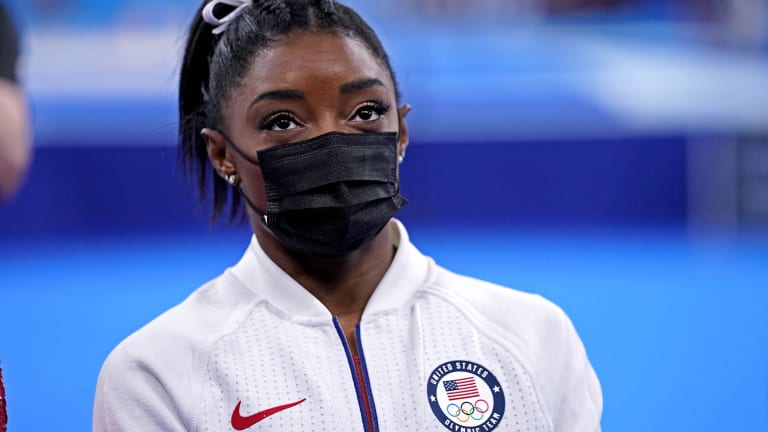 US Gymnast Simone Biles Withdraws from Individual All-Around Finals
Simone Biles will not feature in one of the most popular events.
Simone Biles, the United States' greatest gymnast of all time, decided to withdraw from the individual all-around competition at the Tokyo 2020 Olympics.
Her decision comes a day after she took herself out from the women's gymnastics team finals.
USA Gymnastics announced that Biles decided to no longer participate because she wants to focus on her mental health.
They also said that they'll be evaluating her on a daily basis to determine if she'll participate in next week's individual event finals.
Biles failed to cleanly land her vault maneuver in the overall team finals before she left the floor.
She rejoined her teammates with her ankle wrapped up and would then announce her withdrawal.
The 24-year-old told reporters she wasn't in the right state of mind due to accumulated pressure and stress from the competition.
"I need to focus on my mental health and not jeopardize my health and well-being," Biles said, via BBC.com.
"We wholeheartedly support Simone's decision and applaud her bravery in prioritizing her well-being," USA Gymnastics said in a statement. "Her courage shows, yet again, why she is a role model for so many."
With Biles withdrawing, the Russian Olympic Committee (ROC) won the gold medal in the team finals.
The United States secured the silver medal and Team Great Britain took the bronze.