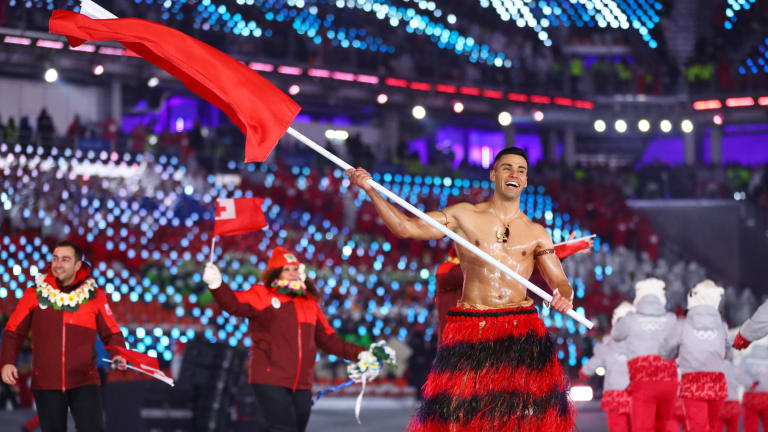 You're Damn Right Tonga's Flag Bearer Was Back and All Oiled Up
The best part of any Opening Ceremony again took place at the otherwise somber Tokyo Olympics.
No good Opening Ceremony commences without Pita Nikolas Taufatofua, and the Tokyo Olympics was no exception.
As you may have already heard, Tonga's nearly mythical flag bearer returned like the superstar that he is.
For those who may have forgotten, apologies. Having this memory wiped from your brain would be like not knowing what strawberries taste like or forgetting the smell of fresh dew on a summer's morn.
In any case, Taufatofua caused quite the stir (Read: The planet shifted its axis) in 2016 when he walked into Rio's Opening Ceremony in a similar customary fashion.
---
READ MORE: The Tokyo Olympic Opening Ceremony Was Short, Sweet and What You'd Expect During an Ongoing Pandemic
---
Competing in taekwondo, he was the first Tongan to qualify for that sport. Now he is back and nearly saving these Olympics single-handedly. 
He then qualified for the 2018 Olympics in cross-country skiing, proving that some people can truly have it all.