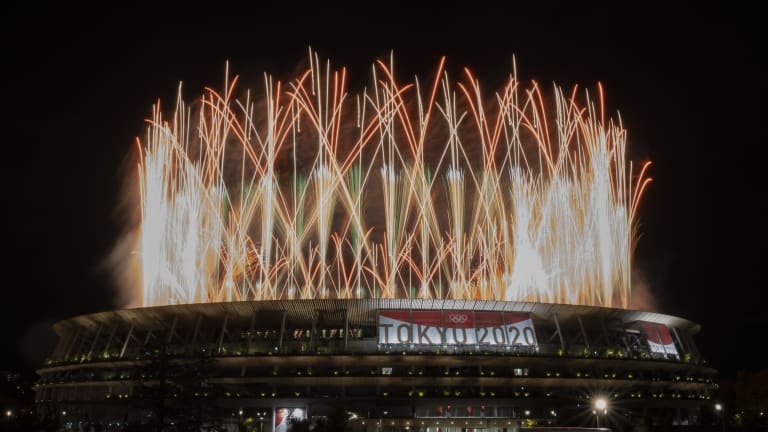 Tokyo 2020 Officials Fire Opening Ceremony Director After Holocaust Jokes Resurface
Kentaro Kobayashi's 1998 comedy routine recently came to light, causing uproar and his firing.
The Tokyo Olympics have been marred with scandals and protests.
Japanese citizens are still outraged that the Olympic Games are underway, with Covid-19 cases continuing to rise in the country.
Now, the Tokyo Olympic organizing committee announced it fired Kentaro Kobayashi, the director of the opening ceremony, reports Bloomberg.
Seiko Hashimoto, the President of the Organizing Committee, announced the firing of Kobayashi, saying that it was due to a Holocaust joke that he told in 1998 during a comedy routine.
"We found out that Mr. Kobayashi, in his own performance, has used a phrase ridiculing a historical tragedy," Hashimoto said, via Deadline. "We deeply apologize for causing such a development the day before the opening ceremony and for causing troubles and concerns to many involved parties as well as the people in Tokyo and the rest of the country."
The 1998 video that recently resurfaced shows Kobayashi joking about the Holocaust, even using the phrase, "Let's play Holocaust."
Outrage poured onto social media, forcing Hashimoto to dismiss Kobayashi as the opening ceremony director.
Kobayashi was a member of a comedy duo called Rahmens and was popular due to a comedy show called "The Japanese Tradition."