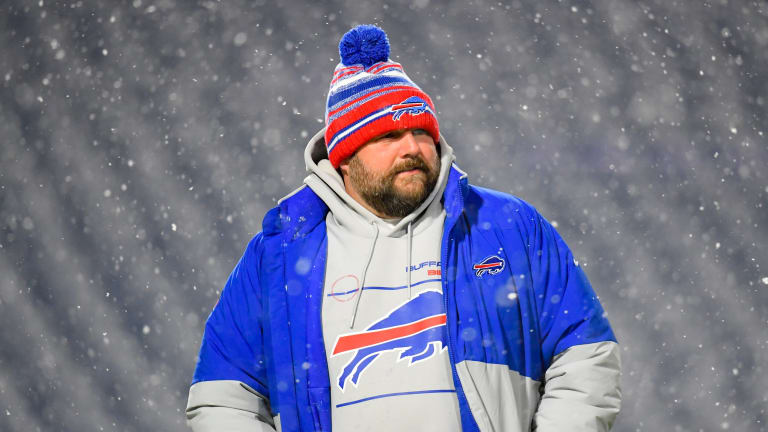 Things Are Going Sideways in Buffalo on Monday Night Football
The Buffalo Bills and New England Patriots are basically playing in a snow globe on Monday Night Football.
Someone scheduled a football game during what looks like the opening scene of a disaster movie.
Or, if you're a local, the Bills and Patriots are playing Monday Night Football on what is an otherwise balmy Buffalo night.
Power outages are just one of the many concerns entering this AFC showdown. The other more pleasant aspect of extreme weather is the possible 60 mph gusts that could turn things sideways, seriously.
Things were getting interesting before the game even kicked off.
The Bills enter Monday night a game shy of their division rivals. To the winner goes the spoils of first place, bragging rights and the warmth that comes in knowing that playing in absurd conditions was worth it.
Suddenly, an already must-see event has become all the more intriguing.