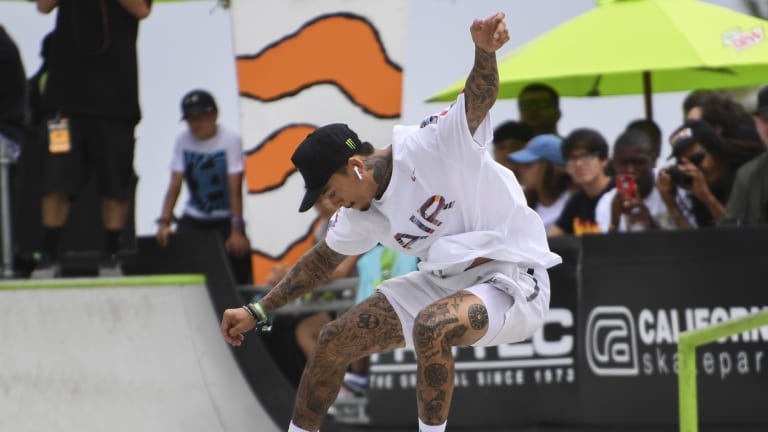 Skateboarding to Debut in Tokyo 2020, Here's How It Works
The skateboarding revolution has made it to the Olympics.
Skateboarding is an official sport in the Olympic Games for the first time in history.
The world's most popular extreme sport has been part of the Americana for far longer than Tony Hawk was grinding virtually on your PlayStation. 
What began in the '70s was Southern California's addiction to surfing. But when the waves aren't hitting, you need to make up a new sport. Thus was born surfing on the street. Decades on and it's reached the global stage. 
ESPN's X Games and Tony Hawk's Pro Skater video games have made skateboarding competitions more popular to the point that skaters can now win a gold medal in the Olympics.
Olympic skateboarding will feature street and park competitions.
Street 
In the street discipline, skaters will try to land various tricks on a course with ramps, benches, stairs, and rails - essentially obstacles found on any city street.
The competition will consist of two 45-second turns and five single-trick attempts where the top four scores of seven will be added to get a final overall score.
Park
In the park competition, skaters will have three 45-second runs to complete their tricks, and only their best performance will count for points. The course will be the Olympic's answer to the classic swimming pool of the 70's. 
The event welcomes a maximum of 20 skaters per gender. Eight riders will reach the final round of each category.
Runs are judged on a scale of either 0 to 100 or 0 to 10, depending on if it's a park discipline or street.
Skaters are judged on myriad criteria. To the laymen, it will sometimes look like a subjective analysis but they are getting assessed on their trick's technical difficulty, creativity, and what's referred to as the flow execution. 
Judges will deduct points for wiping out or repeating tricks.
One American skater to watch is 26-year-old Nyjah Houston, the favorite to win a gold medal in Tokyo 2020.