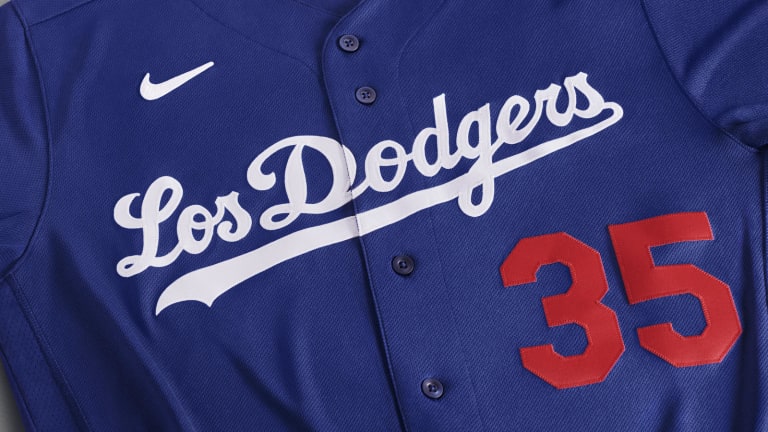 The Dodgers Blue Themselves
Nike's new City Connect jerseys are pure Dodger Blue from top to bottom.
Dodger fans went to sleep Wednesday night with visions of Max Muncy hitting bombs dancing in their heads. They woke Thursday with new threads thanks to Nike's City Connect initiative.
And they are pure Dodger blue.
Social media is flooded with images of the newest collection to a series that will by the end of the season see the Boston Red Sox, Miami Marlins, Chicago White Sox, Chicago Cubs, Arizona Diamondbacks, and San Francisco Giants, don special community-based colorways.
Nike rolled out their City Connect initiative this season as a way to, as it explains, further illustrate the deep ties these MLB franchises have to their local communities. I'm sure it had nothing to do with also pushing out what have sometimes been polarizing jerseys that will assuredly do well in stores.
In either case, the Dodger versions may be the most simplistic of the bunch but remain bold. Outfitted with Los Dodgers and decked out in all blue, they know what they are about. These jerseys are simple in their call for pride, which should make them popular throughout the stadium.
"The Dodgers sought to celebrate their culture of baseball, which is heavily connected and influenced by Los Angeles' Latino community," Nike senior creative director Wil Green said, via the L.A. Times.
According to Nike, you can indeed cop these jerseys for your own collection. The website promises a release on August 19 via the Nike App and nike.com, @NikeDiamond's Instagram shop, MLB Flagship Store (NYC), and select retail locations.