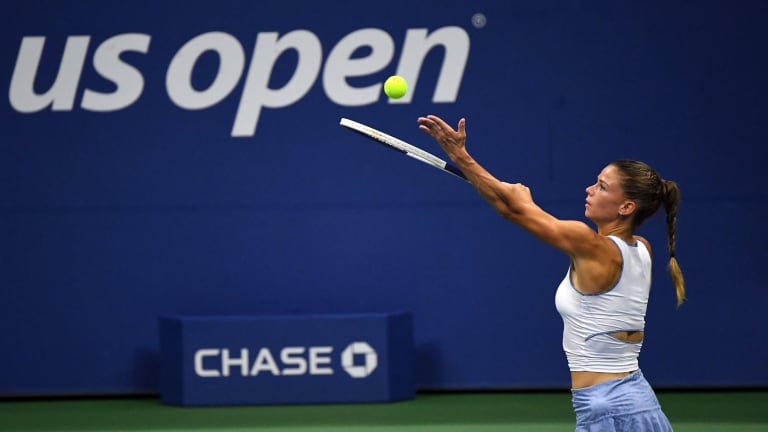 Tennis Star Camila Giorgi Still Facing Backlash for Lingerie Photoshoot
Camila Giorgi exposes a double standard still rampant in sports media.
Camila Giorgi recently got eliminated from the French Open in the Second Round, but people are still talking about her lingerie photoshoot.
It's never been a huge deal for athletes to show off their bodies on magazine covers, but for some reason, social media exploded against the Italian when she posted these pictures.
One person commented, "How much?" as to imply an untoward advance. Others straight-up called her a 'tennis star turned pornstar.'
While we know that she has no time for trolls, it was also good to see fans come together to defend her from the slut-shaming, giving her tons of compliments.
It's not rare for athletes to post pictures in underwear. Rafael Nadal once posed in briefs for Tommy Hilfiger, but obviously, nobody blinked an eye.
So, why do you think Camila Giorgi drew this backlash when she posed in lingerie?