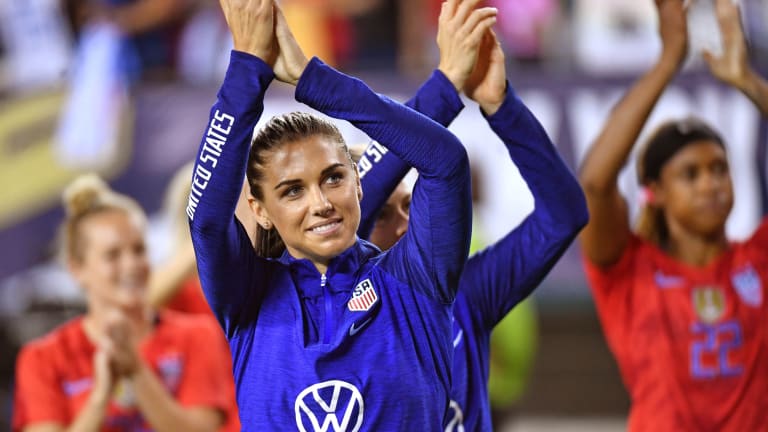 Team USA Has More Women than Men for Third Straight Olympics
Team USA has a record-breaking contingent of female athletes going to Tokyo.
The U.S. Olympics and Paralympic Committee (USOPC) revealed its official list of 613 American athletes that will attend the Tokyo 2020 Olympics.
Like in the last two Olympics, Team USA boasts more women on the roster than men, breaking the record for most women representing one country at any given edition of the Games.
The previous record, set by the United States, was in Rio 2016, with 291 women on the roster.
This time, Team USA will send 329 of their best female athletes to compete for gold at their respective disciplines.
The list does not include athletes registered as alternates, so more women may get added to that record-breaking roster.
Team USA has 56 Olympic champions, 104 Olympic medalists, and 193 returning Olympians, with the youngest athlete being a mere 15-years-old.
The US Olympic roster also includes at least 12 moms, with soccer star Alex Morgan being the most popular.
There are many records that the US women could break this summer, most notably in women's basketball.
Sue Bird and Diana Taurasi could become the first basketball athletes of any gender to win five Olympic gold medals.
This would mean that the US women's basketball team would extend their Olympic gold medal streak that began in 1996, which would make a gold medal this summer their 7th in a row.
As if that wasn't impressive enough, they could also continue their undefeated streak in the Olympics that dates back to 1992.
Simone Biles will also be looking to break some records as she's the favorite to win it all when it comes to gymnastics.
This will be her second time at the Olympics, but she's already one of the most experienced winners on Team USA.
Who will you be rooting for this summer?