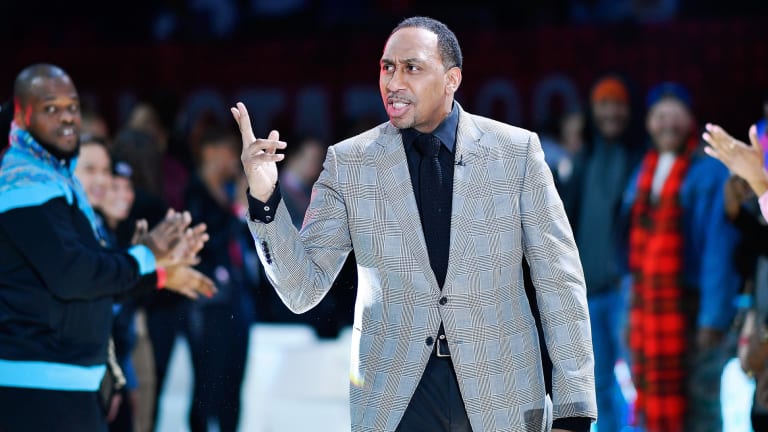 Stephen A. Smith Has a Trash Opinion About Shohei Ohtani
Stephen A. Smith can't seem to enjoy the best story in baseball.
When you're paid to have an opinion on every last vestige of sports, you are going to get a lot of calls wrong. But there is no excuse for Stephen A. Smith being this bad.
When talking about the MLB All-Star Game, a cause for celebration, and about Shohei Ohtani, cause for utter joy and jubilance, the ESPN shouting head decried the fact that the Japanese star was the face of baseball.
"When you talk about an audience gravitating to the tube or to the ballpark to actually watch you, OK, I don't think it helps that the No. 1 face is a dude that needs an interpreter so you can understand what the hell he's saying—in this country," Smith shouted.
This is apparently who Stephen A is—someone who doesn't value the diversity of the sport and the splendor of a game that is increasingly global in scale.
Ohtani isn't just a Japanese superstar, he is a once-in-a-lifetime talent who is doing things I haven't had the pleasure of seeing before.
He's not just a two-way player, he is astounding whether he has a bat in his hand or a ball. He has a league-leading 33 home runs and a .698 slugging percentage, doing so while pitching in 13 games to the tune of a 4-1 record with 87 strikeouts in 67 innings pitched.
If you can't sit back and not just enjoy this but demand he be more front and center in MLB marketing, well, I can't help you.