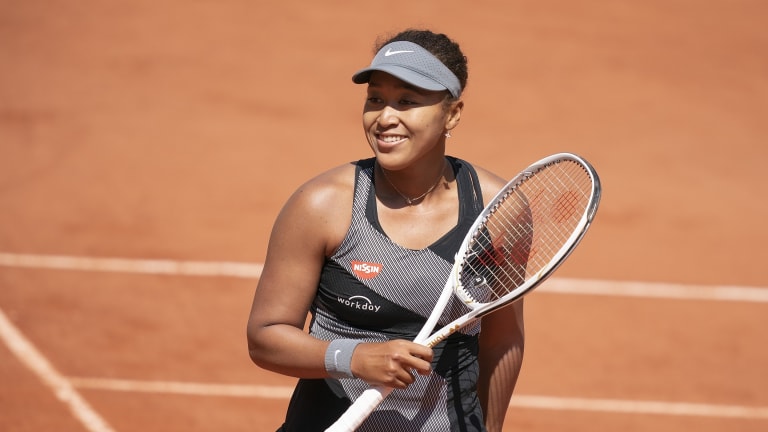 Sports Illustrated's Swimsuit Cover Models a Welcomed Tapestry of Diversity
Naomi Osaka, Megan Thee Stallion, and Leyna Bloom bring so much depth to this year's celebrated SI Swimsuit covers.
Sports Illustrated is doing it again by bringing some of the most captivating people to the forefront with a dazzling display of swimsuit covers.
Three remarkable people will greet people at newsstands (You remember those?). Megan Thee Stallion, Naomi Osaka and Leyna Bloom are this year's contingent of style and substance.
Naomi Osaka is not just one of the most talented tennis players in the world, she is quickly becoming the face of the sport.
She brought her own mental health and that of her fellow athletes to the forefront recently when she pulled herself from the French Open.
"I think now the best thing for the tournament, the other players and my well-being is that I withdraw so that everyone can get back to focusing on the tennis going on in Paris," Osaka said at the time, via the NY Times.
"The truth is that I have suffered long bouts of depression since the US Open in 2018 and I have had a really hard time coping with that."
She has become the most electrifying player on tour. But with visibility comes ongoing speculation and criticism. Osaka has decided to embrace her platform and do what is right by her and lead by example.
Megan Thee Stallion is one of the hottest recording artists in the world. Her ubiquitous single "W.A.P.," a collaborative effort with sensation Cardi B put sexual freedom front and center.
"It definitely was a dream for me to be on Sports Illustrated Swimsuit," she told CNN. "And to be the first female rapper? Who else would they pick? I am just happy they chose the Hot Girl Coach!"
There is another first in this iteration of the swimsuit cover. Leyna Bloom is now the first transgender model to grace the cover of an SI Swimsuit edition.
Bloom had some clairvoyance when it comes to her historic spot as she tells Page Six.
"When they told me I got the cover, I spoke to my dad," Bloom said. "I was like, 'When I was looking at that magazine … I was looking into my future. You were giving me the tools I needed to see myself, to know that I could be there, that I could inspire, that one day I could be a part of this.'"
SI's swimsuit edition has long been a cultural touchstone. This year it's leading the charge and showing that the greatest stories are singular in nature. 
"If there's one thing that our cover models have in common, it's that they don't have one thing in common," editor-in-chief, MJ Day, said in the release, via TODAY.com. "They look different, have different upbringings, have different passions and inspirations. But each is a reminder that beauty comes in many forms."
------
En Fuego is part of the Sports Illustrated Media Network