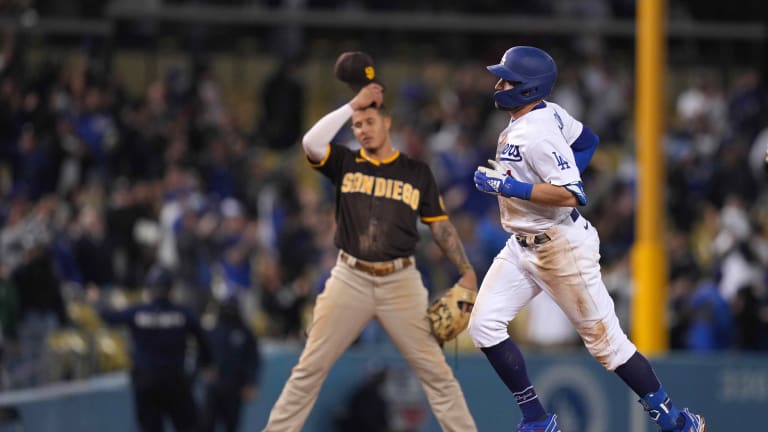 Padres' Broadcast Call of Dodgers Epic Comeback is What Rock-Bottom Sounds Like
Don Orsillo and Mark Grant offer a soundtrack to the Padres painful season.
The San Diego Padres aren't having what you would classify as a "good time" to end the season.
Just 6.5 games back on Aug. 10, San Diego slipped, fumbled and squabbled their way to an 11-31 slide over the final weeks. The nadir of their campaign came Wednesday night when they saw a four-run lead vanish with one home run after another.
As with anything in life, it's all about perspective. Dodger Stadium erupted with jubilance normally reserved for a Steve Finley home run. But for those south of L.A., things sounded a bit different with Don Orsillo and Mark Grant on the call.
Hear for yourself the microcosm of what this season has been like for the Padres.
Orsillo put it succinctly at the end: "This is bottom."
The Padres finish up the season with a Thursday night game at Chavez Ravine and a three-game guillotine series with the San Francisco Giants.
With the Dodgers and Giants fighting for the NL West, the Padres will either give one last push to end the season strong or go through the motions as they dream of tee times and fishing expeditions.
As they say, we will always have Wednesday night.