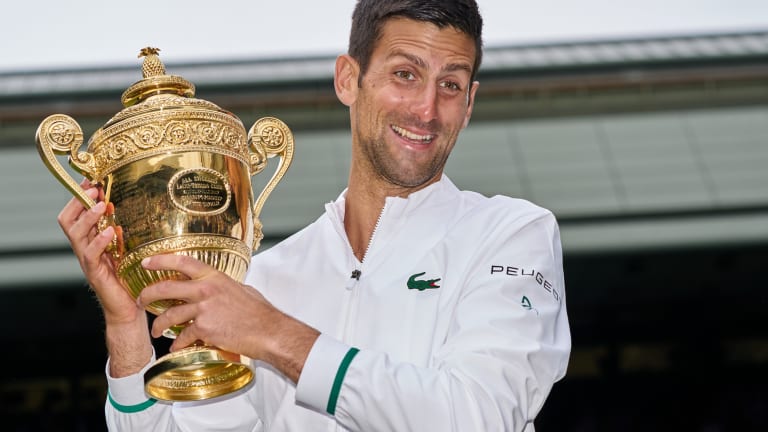 Novak Djokovic Inches Closer to Winning Golden Slam
If Novak Djokovic attends the Tokyo Olympics, his legacy could be golden.
Novak Djokovic earned his 20th Grand Slam title after beating Matteo Berrettini in the Wimbledon Final.
Djokovic is now tied with Roger Federer and Rafael Nadal for most Grand Slams titles.
After a complicated start in the 2021 Wimbledon Final, Djokovic recovered to win 6-7 (4-7) 6-4 6-4 6-3.
This is his 6th Wimbledon trophy, and after winning the French Open and Australian Open this year, he looks to finish off with a US Open trophy and an Olympic Gold Medal.
Djokovic would become the first man to accomplish a Golden Slam in the history of the sport.

The Golden Slam consists of winning all four Grand Slams plus an Olympic Gold Medal.
The number one seeded men's tennis player will now be heading to the Tokyo 2020 Olympics before trying to win the US Open.