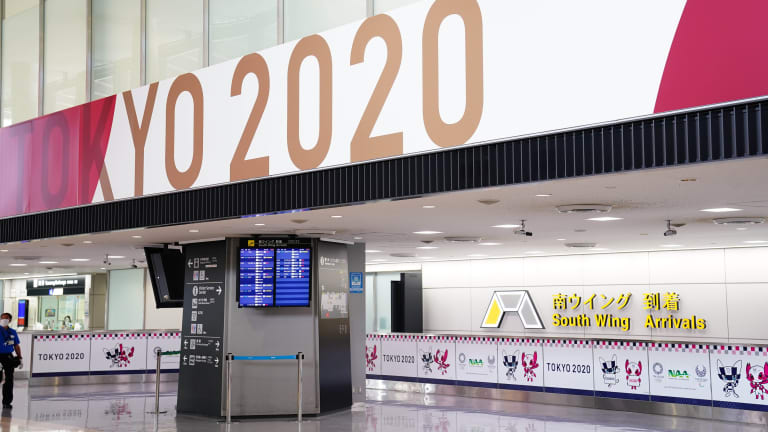 The Tokyo Summer Olympics Will Officially Be Without Fans
The Covid pandemic continues across the globe, and it just robbed the Summer Olympics of one of its most iconic aspects.
Do you remember that pandemic that many of you believe is now over completely? Well, there will be a very visible and auditory reminder that it's not over in about two weeks. That's because the Tokyo Olympics will be completely devoid of fans.
The decision came amid an alarming two-month high in COVID cases throughout Tokyo. Previously, organizers had deemed it safe for no more than 10,000 spectators visiting events presented at the 2020 Summer Olympics—already postponed a year due to the global health crisis.
Now, according to the Associated Press, every seat will be vacant, left with the specter of a pandemic that continues to mutate and affect various regions of the globe.
"Taking into consideration the impact of the Delta strain," Japanese Prime Minister Yoshihide Suga said via statement, "and in order to prevent the resurgence of infections from spreading across the country, we need to step up virus prevention measures."
The coinciding state of emergency is an effort for officials to quell an uptick in cases with a request for public spaces to close service of alcohol.
As the report states, the hope is that locals now banned from watching live events will forego possible super spreader possibilities at bars and restaurants and will instead watch the games at home.
The quick turn puts another spotlight on the overarching question of why even hold the Olympics, inviting thousands of athletes, coaches, and staff from all over the world when travel remains a very real concern.
At the moment, the Summer Games will go on, but unlike we've previously seen or heard.