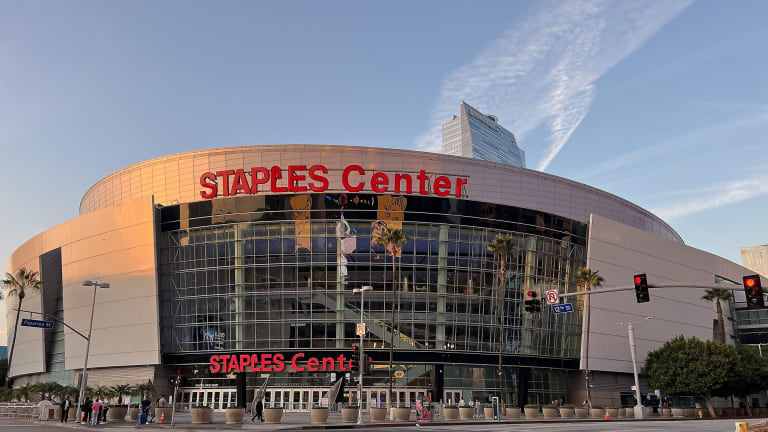 Mourn the Staples Center As Its Sign Gets Ripped Down
The iconic downtown arena had its signage taken down to make way for its new Crypto.com Arena makeover.
Well, it happened. The house that Kobe built is getting a new name, which means the old one is being washed away like chalk off the sidewalk.
Rather, it's more like enormous letters being taken down by crane.
Social media dished out an assist with the images of Staples Center's current facelift in action as it becomes Crypto.com Arena.
It was reported in November that Crypto.com had purchased the naming rights to the famed downtown Los Angeles arena for $700 million.
As for when to expect the new look sign, that is to make its debut on Dec. 25 when the Lakers take on the Brooklyn Nets. Hopefully the team will also discover how to play defense by that time too.