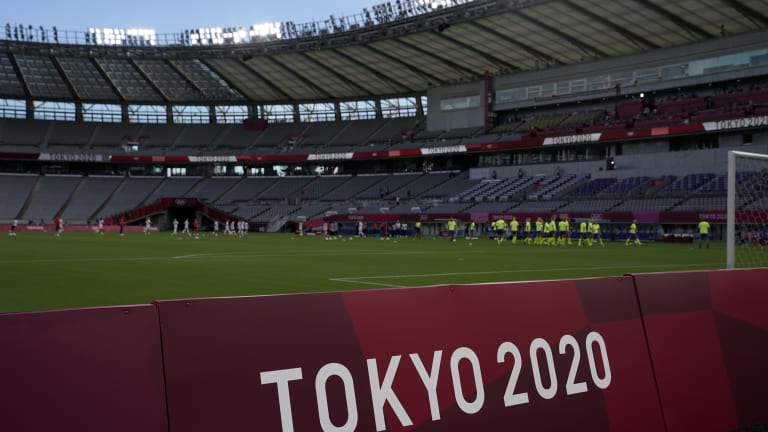 Mexico Soccer Surprises the World with Olympic 4-1 Victory Over France
Mexico had an astounding second half on way to a huge upset.
The Tokyo 2020 Olympics are officially underway, with one of the first surprises coming from the men's soccer tournament.
Against all odds, Mexico defeated France 4-1 with goals from Alexis Vega, Sebastian Cordoba, Uriel Antuna, and Eduardo Aguirre.
The lone goal for France came from the penalty spot by Andre-Pierre Gignac, a striker who plays in the Mexican league for Tigres UANL.
Entering the second half tied at zero, nobody thought there'd be five goals scored in the second.
Despite not having most of its young stars available since they played in the Euro 2020 competition, France was the favorite to win.
Mexico had other plans, thrashing Les Blues in Group A's opening game.
Group C also got off to a surprising start, as Spain was unable to defeat an Egypt squad with no Mohamed Salah.
Spain, unlike most teams at the Olympic Games, did have some of its players that participated at the Euro 2020.
The likes of Pedri and Dani Olmo have yet to rest this summer, and after a scoreless draw with Egypt, they will look to win their next two matches.
Meanwhile, Group B saw New Zealand take down South Korea 1-0 and Saudi Arabia lost 2-1 to Ivory Coast in Group D.