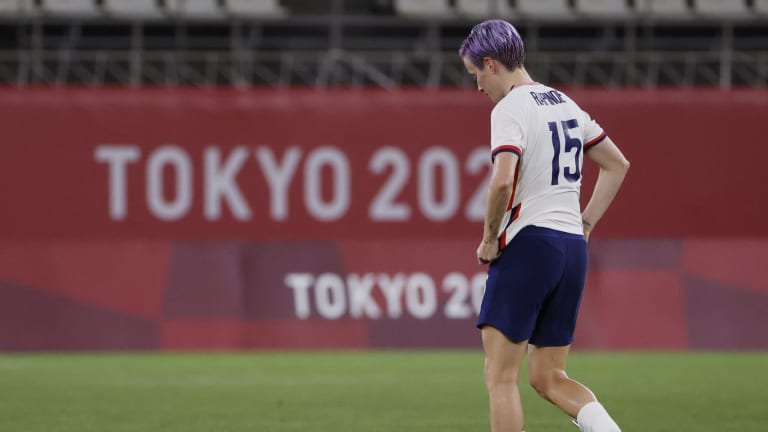 Megan Rapinoe's Interview Video Says It All
The U.S. Women's National Team failed to get gold but didn't fail to inspire.
The end of an era doesn't always conclude with a parade.
The USWNT dropped their semifinal game against Canada 1-0 and will now play for the bronze medal on Thursday. It's truly an honor but a far cry from the success most of thought was coming for Team USA at the end of their Tokyo stint.
Even after losing to Sweden to kick things off and having to endure a battle with the Netherlands, there always seemed to be one more gear missing from this squad's play.
In the end, they came up just short. And that's fine. The heart of this roster has given the nation a ton to celebrate already. But none of this was from a lack of effort.
Rapinoe is seen here giving an interview in the aftermath of the loss to Canada. The emotion of finality is still fresh and you can tell she's emotional. This means an astounding amount to her.
It also means a lot to Carli Lloyd. The 39-year-old stalwart has 311 caps for the national team and can be seen in the background running suicide drills. It comes after Lloyd and Rapinoe shared a poignant moment on the field.
"We've been in this a long time together. We're both closer to the end than the beginning," Rapinoe says in the video posted by reporter Kylen Mills. "We don't even need to say anything. It's just tough."
Rapinoe and company get Australia on Thursday, which is sure to be an emotional bronze-medal game.