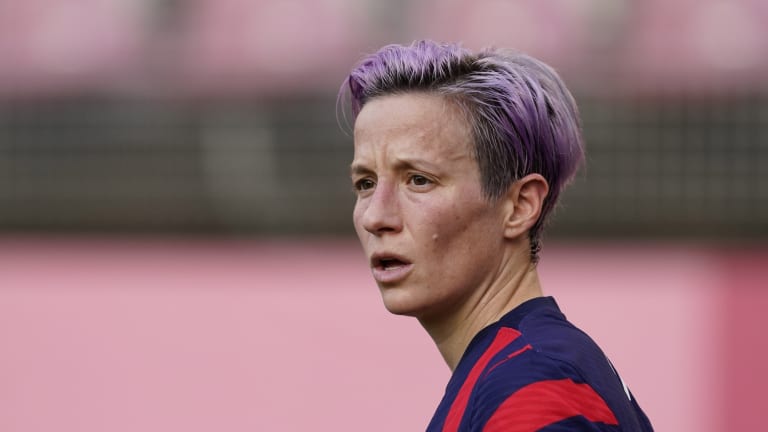 Megan Rapinoe Scores Stunner as USWNT Claim First Bronze Medal in Olympic History
The U.S. Women's National Team put on a show to close out the Summer Olympics.
After failing to reach the final, the USWNT took the bronze medal home with a 4-3 win over Australia.
While the Aussie women started with relentless pressure over the Americans, Megan Rapinoe managed to open the score with a legendary Olympico.
For those unfamiliar with the term, an Olympic goal is scored from the corner kick spot.
The Australians evened the score before Rapinoe scored another amazing goal, volleying the ball into the net with her first touch following a bad pass from the opponent.
Carli Lloyd scored the third goal for the USWNT to end the first half with a two-goal advantage.
Lloyd started the second half like how she ended the first, tallying another score for her squad.
With a 4-1 advantage, the bronze medal seemed to be at the grasp of the USWNT, but Australia would quickly score their second goal of the game.
With ten minutes left in the match, Team Australia managed to inch closer in the score with a third goal, but it was not enough in the end.
The USWNT held off the Australian attack to claim their first bronze medal in Olympic history.