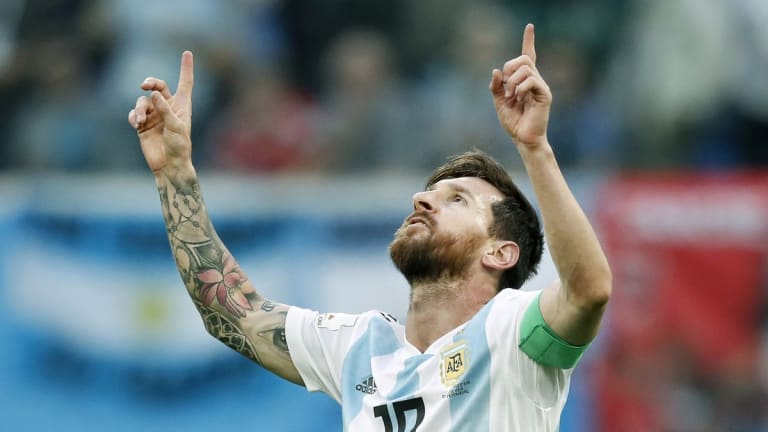 Lionel Messi Finally Wins Major Trophy for Argentina
Lionel Messi brings international hardware home to Argentina.
Lionel Messi brings international hardware home to Argentina.
Lionel Messi is arguably the greatest soccer player that has ever walked the face of the earth.
His career with FC Barcelona has been full of successes, winning the Champions League four times, La Liga on 10 occasions, and the Copa Del Rey seven times.
Despite his illustrious run with the Catalan team, when it comes to playing for his country, Messi has always fallen short of glory.
In the 2014 FIFA World Cup in Brazil, Messi and Argentina lost the final to Germany in a thrilling overtime win.
The historic loss occurred at Brazil's most iconic stadium, the Maracanã. This time, though, Messi got to lift his first international trophy at that same stadium.
After beating Neymar and Brazil on their turf, Messi finally accomplished what had been eluding him throughout his entire career.
His teammates launched him in the air after the final whistle, showing that they all wanted this for Messi more than for themselves.
Messi had already lost the Copa America Final on three separate occasions - in 2007, 2015, and 2016.
Before lifting this trophy, Argentina had suffered 28 years without a major trophy, but Messi led them to victory while earning the Player of the Tournament award.
Neymar was seen crying after the loss but finally went over to congratulate his good friend, and now Copa America champion, Messi.
Neymar is still looking to win his first major trophy for Brazil, and at 29, he still has plenty of time to do so.
Does Messi still have enough gas left in the tank to lead Argentina to a World Cup win in Qatar, or will Neymar be the one to reach the highest pinnacle in soccer?