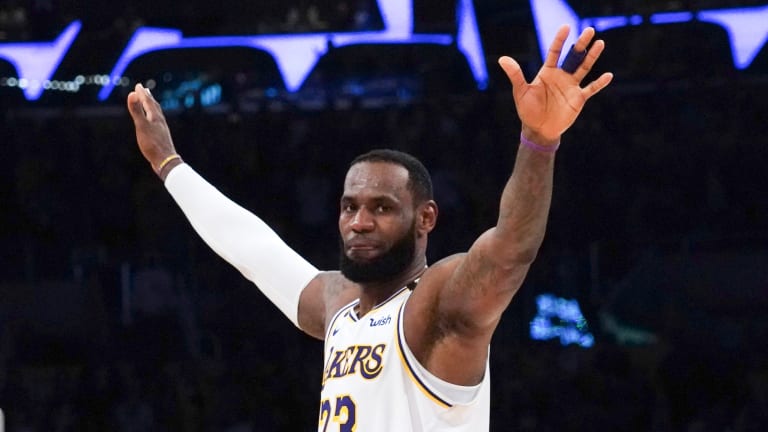 LeBron James Is Truly the King
LeBron James just made history off the court.
LeBron James just cleared $1 billion in earnings. Not even Michael Jordan could do that.
Sportico's Kurt Badenhausen, previously Forbes, reports the Lakers star has just cleared the mark thanks to earnings of $330 million in salary along with another $700 million in off-the-court endorsements.
James recently celebrated the opening of his new movie Space Jam: A New Legacy. The film, a sequel to the Michael Jordan-driven movie Space Jam (1996), grossed $32 million in its first week.
While panned by critics, the strong showing caused James to take to social media and slap the haters with a good-natured post.
James and the Lakers head into the offseason suitors for talent that could help them return to the NBA Finals. Regardless, James' bank account will be just fine.