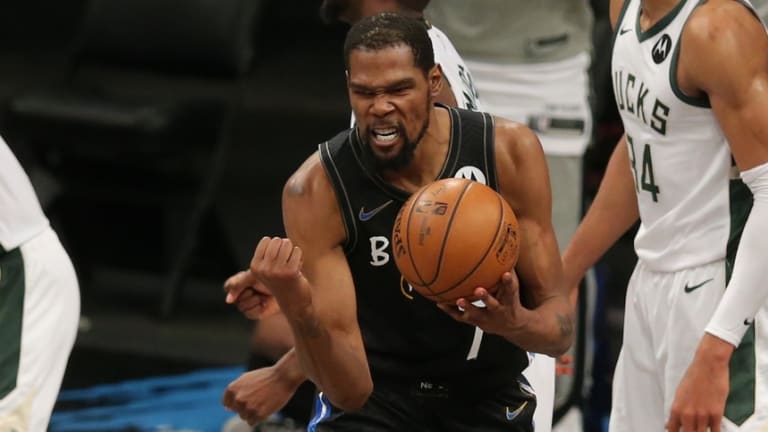 Kevin Durant Goes Super Saiyan, Drops a 49-Point Triple-Double on the Bucks in Historic Night
Kevin Durant eats adversity for breakfast.
Kevin Durant eats adversity for breakfast.
Who said Kevin Durant couldn't carry a team?
With Kyrie Irving sidelined due to an ankle injury and James Harden still struggling with his hamstring, it looked like the Milwaukee Bucks would take a 3-2 lead in the series going into Game 5.
Giannis Antetokounmpo and the Bucks had a 17-point lead in the game, and it seemed like the win was in the bag.
That's when the Slim Reaper showed up to play. Kevin Durant managed a legendary performance in the second half to finish with a 49-point triple-double.
Durantula complemented his 49 points with 17 rebounds and 10 assists.
The game came down to the wire, but it was Durant himself who hit a 3-point dagger to lead the Brooklyn Nets to victory.
Durant is now the first player in NBA history to record at least 45 points, 15 boards, and 10 dimes in a playoff game.
This only strengthens his bid to be recognized as the best player in the league.
Game 6 will be a thriller! Will there be a Game 7?