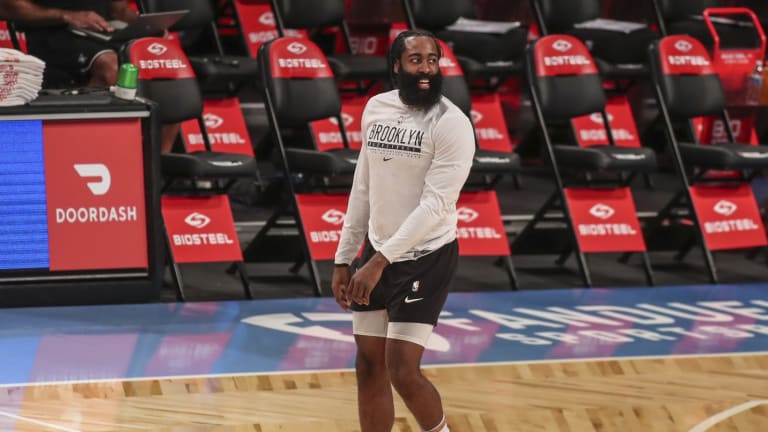 What's Up With This Hella Weird James Harden-Lil Baby Moment?
James Harden and Lil Baby are having a befuddled time in Paris.
Enjoy the moment James Harden comes out of a Parisian locale with a Lil Baby. Trust me, it's more entertaining than it sounds.
The Brooklyn Nets star is in the City of Lights for Paris Fashion Week, according to Clutch Points. There is no better way to see the sights than with the person for whom you are the executive producer on their album Voice of the Heroes.
However, you would just think the two would be used to cameras going off by now.
Harden comes out looking like a basketball deity, draped in a shirt that exceeds an XL and is now an official robe.
Lil Baby is rocking an adorable look that can best be described as the wonderment of a, well, baby.
I am happy for the two of them as they no doubt leave the spot with their map of Paris in hand, ready to try out the best in baked bread.