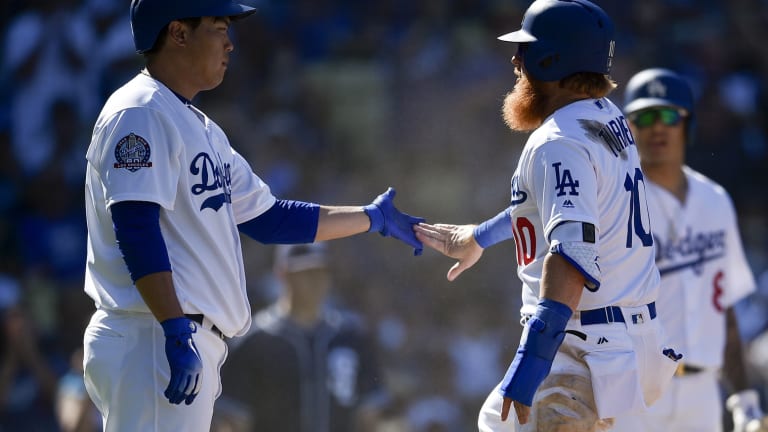 Hyun-jin Ryu and Justin Turner Are Besties and It's the Greatest
Hyun-jin Ryu recently explained the bond he shares with best bud Justin Turner.
Let me take you back to May 7, 2019. The Dodgers beat the Atlanta Braves 9-0 thanks to the dynamic duo of Justin Turner and Hyun-jin Ryu. The former hit three home runs and the latter pitched a gem of a shutout.
Fast forward a couple of years and Ryu is on the Toronto Blue Jays and Turner remains steadfast as a Dodgers third baseman.
But the following video illustrates that baseball transactions can't keep truly great friends too far removed from one another.
In the above video, Ryu is asked who his best friend is. He explains in Korean, "It's Justin Turner."
According to the 34-year-old, playing on opposite coasts means the friends exchange their pleasantries through modern convenience of texts and video calls.
Ryu will be in Toronto until at least 2024. Turner has another year at minimum in Los Angeles. After that, it would be nice for the baseball gods to get these two back together for one final go in the twilight of their careers.