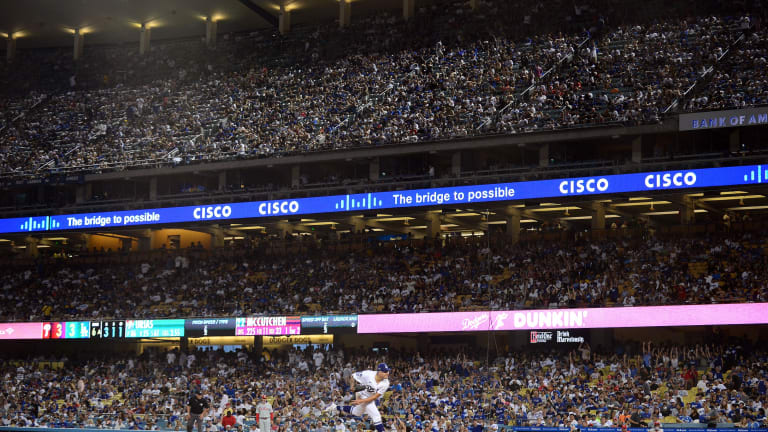 Dodger Stadium Was At Full Capacity and We Might Cry It's So Beautiful
Dodger Stadium welcomed a packed house on Tuesday night, and it was a sight to behold.
It's been a minute, but Los Angeles Dodgers faithful were finally welcomed back in full on Tuesday night.
While the temperature said summer, the atmosphere sure felt like October baseball was being played.
Over 52,000 walked through the turnstiles on what is widely considered California's reopening day. 
From Vin Scully's voice booming throughout the stadium to fans actually showing up on time on a Tuesday evening, there was definitely a special feel to the night.
In the seventh inning, Mookie Betts treated the fans to a go-ahead home run.
For the discerning fan at home, you may have noticed that the team even decided to don the gold-trimmed uniforms that they wore on Opening Day.
The design is meant to celebrate their 2020 championship. And it was a fitting decision because Tuesday was a day when the entire city could let out a little sigh and allow itself to celebrate with one another, in person.