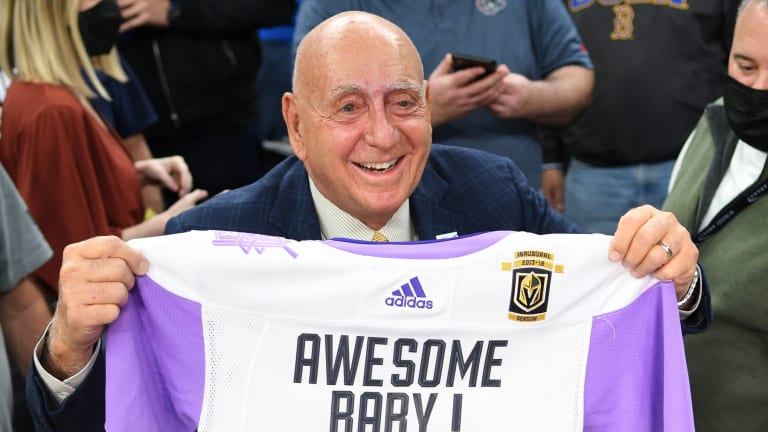 Dick Vitale Makes TV Return And It's Beautiful, Baby
The basketball icon returned to call the game between Gonzaga and UCLA, his first since being diagnosed with cancer.
If you tuned into the Gonzaga vs. UCLA game on Tuesday night you were treated to something poetically beautiful.
It wasn't a No. 1 taking on a No. 2—although that was certainly a treat. It was hearing and seeing one of the greatest to ever rock a college basketball mic.
Dick Vitale called the game, which was a tremendous deal after an October cancer diagnosis. Yet, there he was in Las Vegas to help call part of the Good Sam Empire Classic.
It was a real moment, baby.
For those caught unaware, Yahoo! Sports' Dan Wetzel has a beautiful breakdown of what has transpired over the last few weeks. 
It's been a tumultuous time for Vitale who is now jokingly thankful that he has been diagnosed with lymphoma over the earlier diagnosis of bile duct cancer.
"I was so happy," Vitale said, via Yahoo! Sports. "And who is happy to hear they have lymphoma?"
The initial fear of bile duct cancer meant a battle that was seen by health officials as ultimately futile. Since that time, physicians discovered that Vitale instead had lymphoma, which Wetzel explains is still deadly but far more treatable.
It also meant that the 82-year-old had the option to continue working as he so loves to do. 
That brings us to Tuesday night when the world once again got to hear his exuberance play out wonderfully. It's something we will certainly cherish.