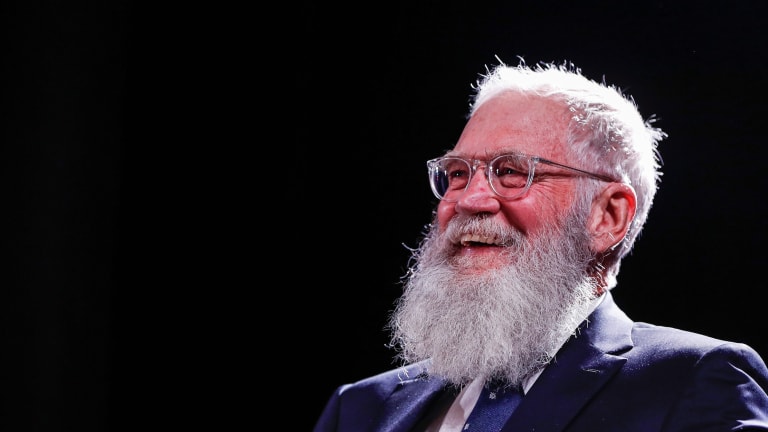 David Letterman Grills Kevin Durant At NBA Media Day and Those Heart Cockles Are Sufficiently Warmed
Media Day is extraordinarily tedious, unless David Letterman is crossing up Kevin Durant.
It's Media Day across the NBA, which means one forgettable question after another—except for one magical location out in Brooklyn.
Somewhere deep in the heart of basketball land lives a late-night legend and an NBA superstar enjoying quite the exchange.
Here, for your comic amusement, is David Letterman taking some time to voir dire Durant the day before training camp officially opens.
Letterman left his beloved "Late Show" in 2015 to concentrate on growing one of the world's more impressive beards.
There is no word on why he was at Monday's media conference other than the fact that sometimes the world owes you one. And we all needed this laugh.