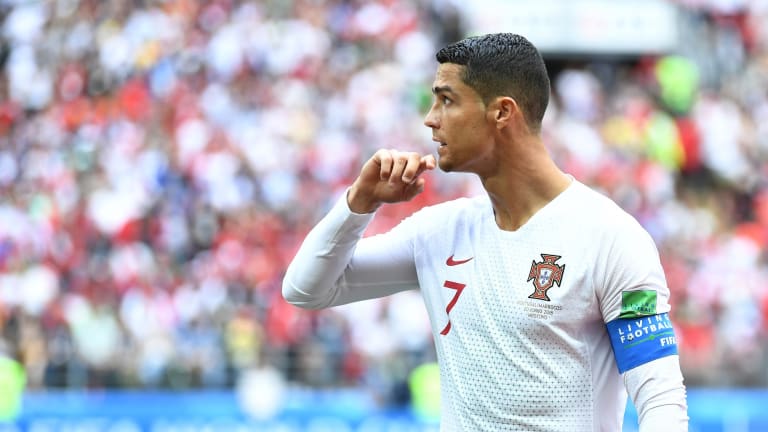 Cristiano Ronaldo Is a True Hydro Homie
Football legend Cristiano Ronaldo removed Coca-Cola bottles from a press conference in favor of water. Your move, UEFA.
All eyes are on UEFA following Cristiano Ronaldo's latest viral moment.
As he sat down for a press conference, CR7 made it a point to remove the two Coca-Cola bottles from his place.
He was visibly upset that UEFA is sponsored by the soft drink.
To further his point, he picked up a water bottle and seemed to suggest that it's the better option, scoffing at the sugary drink.
It's still unclear if UEFA will sanction Cristiano for removing the organization's sponsor from sight.
Ronaldo has always been opposed to getting mixed up with unhealthy products.
"I'm tough with my son," said Cristiano in a recent interview. "Sometimes he drinks Coca-Cola and Fanta, he eats crisps and he knows I don't like it."
Do you think Ronaldo did the right thing or should UEFA sanction him for his actions?
---
More En Fuego:
Don't Sleep on DeSean Jackson
The Laidback Brilliance of Manny Montana
Rob The Original Is Making A Career Out of Being Exceptional