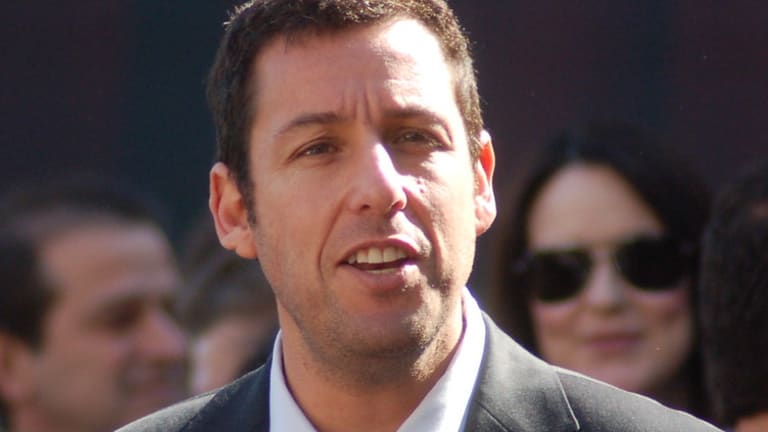 Video of Adam Sandler Playing Pick-Up Basketball Is a Great Way to Start the Week
Adam Sandler hit the courts in very Adam Sandler attire and all suddenly seems right with the world.
Adam Sandler was spotted playing basketball in a very Adam Sandler manner and the world can't seem to get enough of it.
The Twittersphere was aghast on Monday when a middle-aged man wearing a Polo shirt was seen playing a pick-up game in Long Island. It's not something that would normally make for a viral post, but the man who was wearing business up top and basketball shorts below was none other than The Waterboy himself.
Let this be a warning. If you get a pass from Sandler on the court, know that the world is watching. It's best that you at least draw iron. 
Let's just say Monday wasn't the hypest of highlight reels. But this all just calls to mind the fact that Sandler is very much a basketball aficionado of note.
Every so often the world remembers that the man behind some of the best sports movies ever can straight-up ball. Such as in this video from 2019.
So if Sandler shows up to the court with a beard or cleanly shaved, with basketball attire or in a collared shirt, you pick him for the squad.
There is nothing like getting a dime off Happy Gilmore.