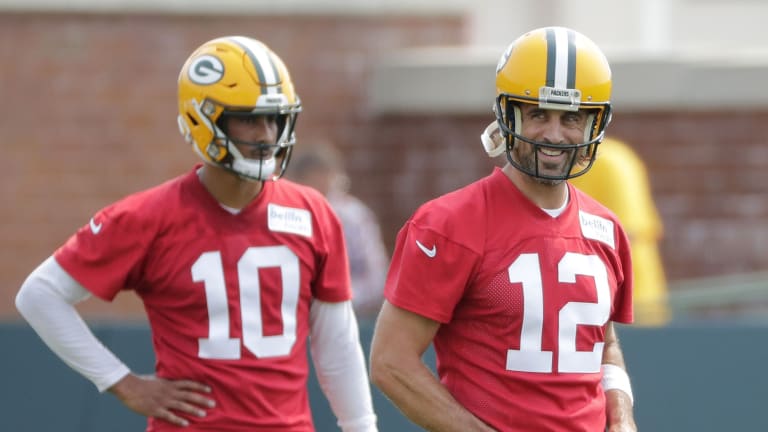 Aaron Rodgers Has a Dope New Ride
Aaron Rodgers is feeling the love as well as the pink steering wheel.
Aaron Rodgers has a new whip and it's front-to-back an absolute dream.
It's all thanks to Green Bay Packers offensive lineman David Bakhtiari who is apparently all smiles that his QB1 has decided to grace the team with his presence.
What greeted the 37-year-old gunslinger was a golf cart that would drop the scores of any handicap.
Rodgers had been famously socially distanced from the Packers in the form of a Hawaiian getaway with his fiancée actress Shailene Woodley, actor Miles Teller and Teller's wife, Keleigh.
Back in April, the star QB had become so disenchanted with his relationship with the franchise that he reportedly wanted to leave.
Well, happy days are here again because he has a new cart to squire him about the elated confines as football season draws near.