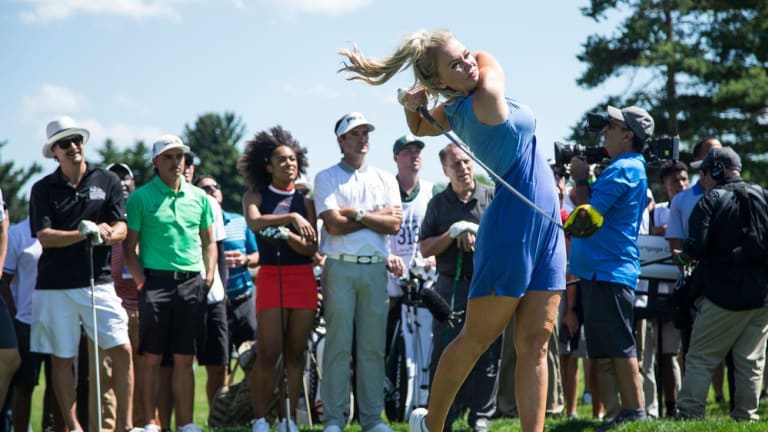 Who is Blair O'Neal? Meet the Awesome Golf Channel Host
Blair O'Neal was born to talk golf.
Blair O'Neal is the host of School Of Golf for the Golf Channel, but where did her career begin?
Her media career began after she attempted to go pro but failed to reach the LPGA.
Instead, she focused on modeling but never lost her love for the game.
She participated in a reality contest on the Golf Channel called Big Break, which is exactly what it ended up being for O'Neal.
Blair O'Neal finished as the runner-up on the show, losing to Derek Gillespie, a pro-golfer on the Canada Tour.
But that didn't stop her from going back the next year in 2010 to take home the trophy and $50,000.
After that, she landed hosting gigs for What's In The Bag and Donald Trump's Fabulous World of Golf for the network.
O'Neal finally replaced Sara Brown on the School of Golf show in 2017.
In early 2021, she returned from maternity leave to record new episodes of School of Golf.
O'Neal also shot new promos for Puma with Rickie Fowler, one of the sport's main faces.
She remains one of the Golf Channel's most popular personalities, and her role on the channel keeps growing as she focuses more on her media career.