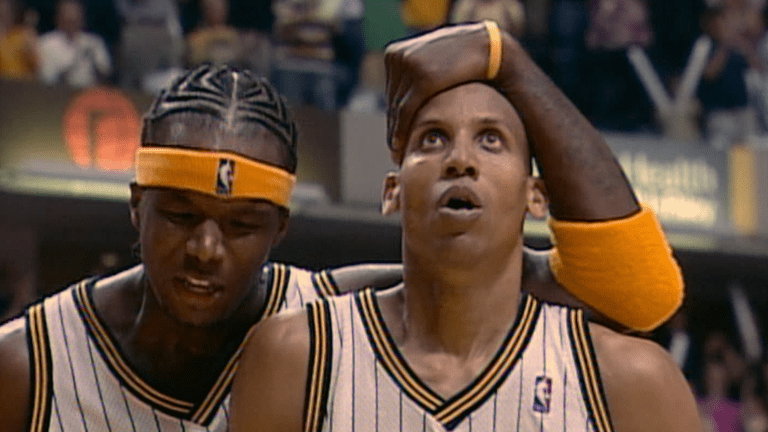 The New Trailer for Netflix's Malice at the Palace Documentary Promises New Perspective on the Melee
"Untold: Malice at the Palace" covers one of the most infamous moments in NBA History.
The day was November 19, 2004. It's one of those moments that leaves an indelible mark on all who witnessed it unfold.
Whether you were with friends at home or at a sports bar watching that night's games, you saw bedlam unfold when a fight broke out between players and fans at The Palace of Auburn Hills, the former home of the Detroit Pistons.
You may remember the brouhaha in all its unfortunate glory, but Netflix and director Floyd Russ are promising a more transparent retelling of the story.
"Some people have control, I don't," former NBA star Metta Sandiford-Artest—then known as Ron Artest—says in the trailer.
The melee hit a new level when a beer was thrown at Artest. The act set off a chain of events that led to a brawl between fans and athletes and suspensions for Artest (86 games), Stephen Jackson (30 games), Jermaine O'Neal (15 games), Ben Wallace (6 games), and Anthony Johnson (5 games). Reggie Miller, Chauncey Billups, Derrick Coleman, Elden Campbell, and David Harrison all served one game apiece.
This promises to be a captivating documentary that may shed new light on a well-known moment in sports history. "I want the story out there," Artest states in the trailer. "Go frame by frame."