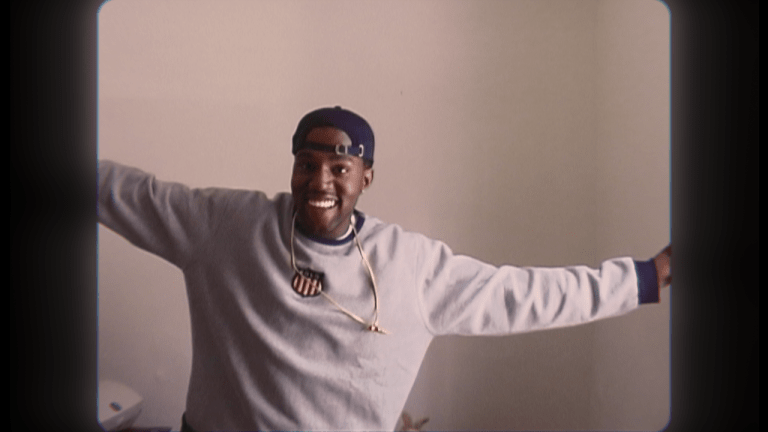 So, This 'Jeen-Yuhs' Clip of a Young Kanye West Is Pretty Crazy
A clip from the Netflix documentary "jeen-yuhs: A Kanye Trilogy" is going viral for obvious reasons.
Anything Kanye related these days is pretty wild. That also includes things that are Kanye related but far removed from "these days."
A clip circulating at the moment from the Netflix documentary "jeen-yuhs: A Kanye Trilogy" fits the bill of things that are certifiably ludicrous.
It shows a young Ye, formerly Kanye West, entering Roc-A-Fella to show off his music. An unamused staff gathers to listen to what would later become an iconic hit from a man who is a legend at his craft.
The song would turn out to be "All Falls Down," an anthem that played in every dorm room throughout the 2000s.
The best part is that additional context helps to characterize a rather motivated West who was eager to show off his budding genius.
Those at the Roc-A-Fella offices seem dismissive of an assured hit, but former assistant and current vice president of A&R at Quality Control Music, Wayne "Wayno" Clark, helps put things into perspective. (h/t Hip Hop DX)
"Lmao the context behind this is he played this song in the office and did this with a camera crew like 10x , how many times can you have a crazy reaction to something you've heard 10x it was kind of annoying at that point," Clark writes on Twitter."
The song featured on 2004's "The College Dropout" through labels Roc-A-Fella and Def Jam. The rest, they say, is very interesting history.