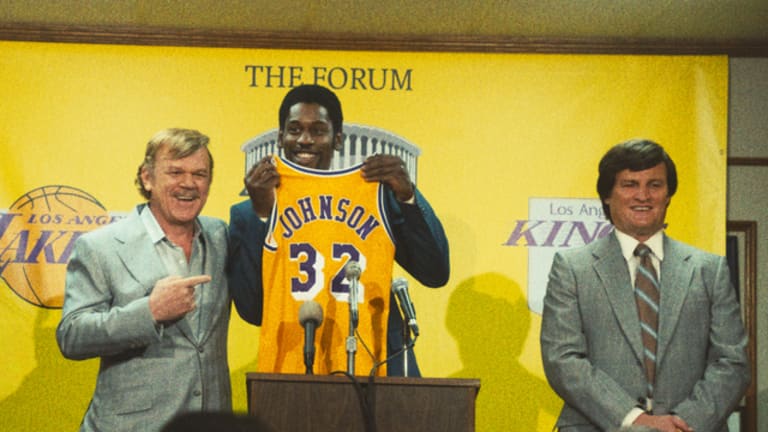 The Trailer for HBO's Lakers Series Is Here, And It's Pure Showtime
There is plenty to be excited for after watching the trailer for the upcoming "Winning Time."
HBO gave us a glimpse of the upcoming Adam McKay joint that features an impressive roster of Hollywood stars to tell one of the glitziest stories in sports.
"Winning Time: The Rise of the Lakers Dynasty" will premier in March. The show promises to deliver the early days of the Magic Johnson-led Lakers championship teams.
Not content to just win, these Lakers were marked just as much for their style as their substance. The look and feel of the show are completely in line with that sentiment.
Showtime on the court needs showtime in the cast. "Winning Time" features John C. Reilly as Dr. Jerry Buss, Quincy Isaiah as Magic Johnson. It also features Jason Clarke, Adrien Brody, Gaby Hoffman, Tracy Letts, Jason Segel and Sally Field to name just a few.
If the trailer is any indication, the show is going to be just stirring as a fast break down the heart of the fabulous Forum.